Milky Way over ALCON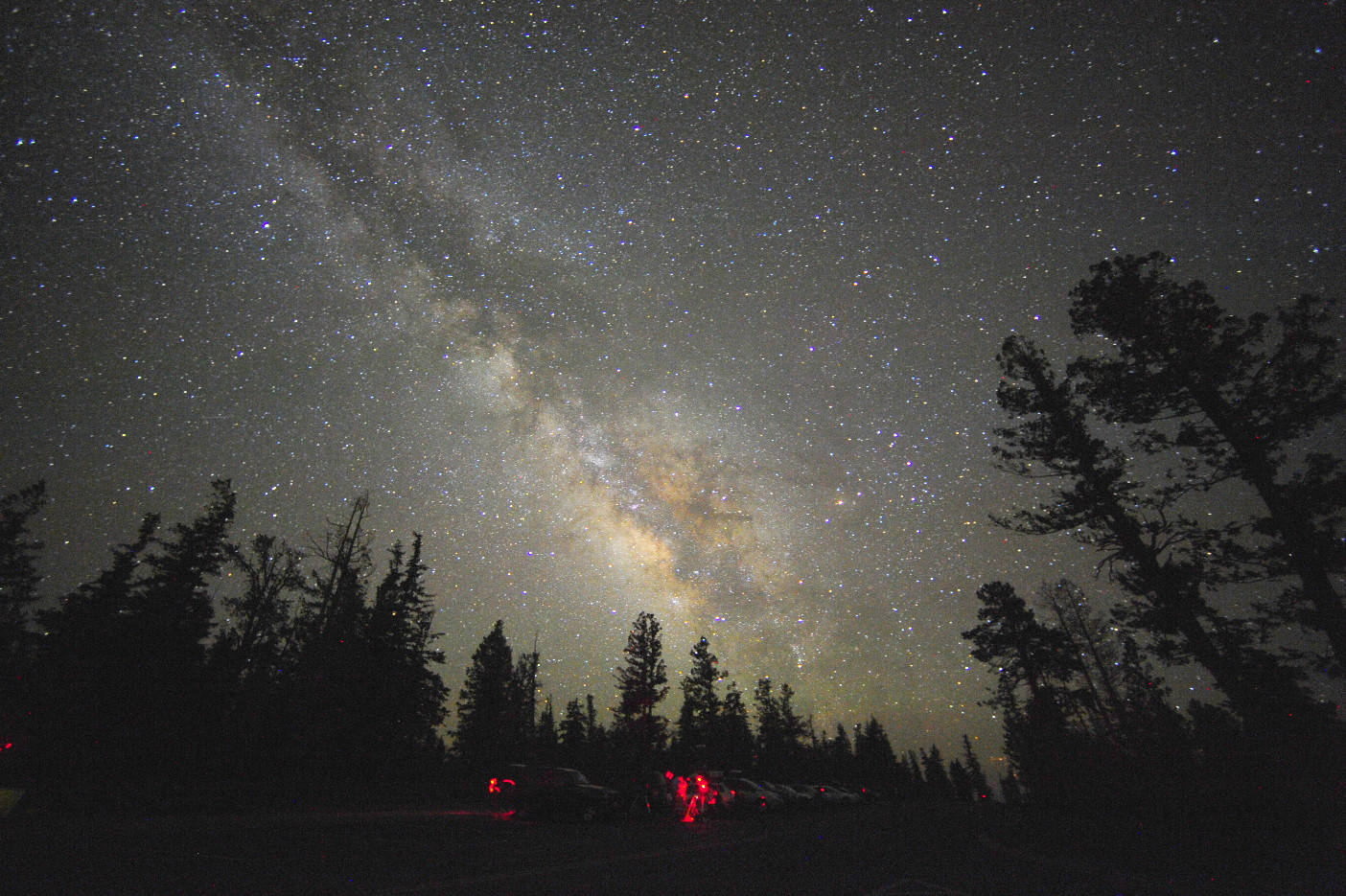 Camera: Nikon D700
Mount:
Scope: Nikkor 14mm F/2.8
Colors:
Exposure Time: 30 seconds
Post-Production: Photoshop
Hi again all. Here is another wide field image of the Milky Way galaxy above a line of scopes that were participating in a private star party at Rainbow Point in Bryce Canyon National Park. The party was part of the Astronomical League conference known as ALCON. The Milky Way was incredible from the site and there was essentially no light pollution. The skies at Bryce Canyon are among the darkest in the lower 48 states. This is a single 30 second exposure from my D700 camera.