Joe Bauman and the Milky Way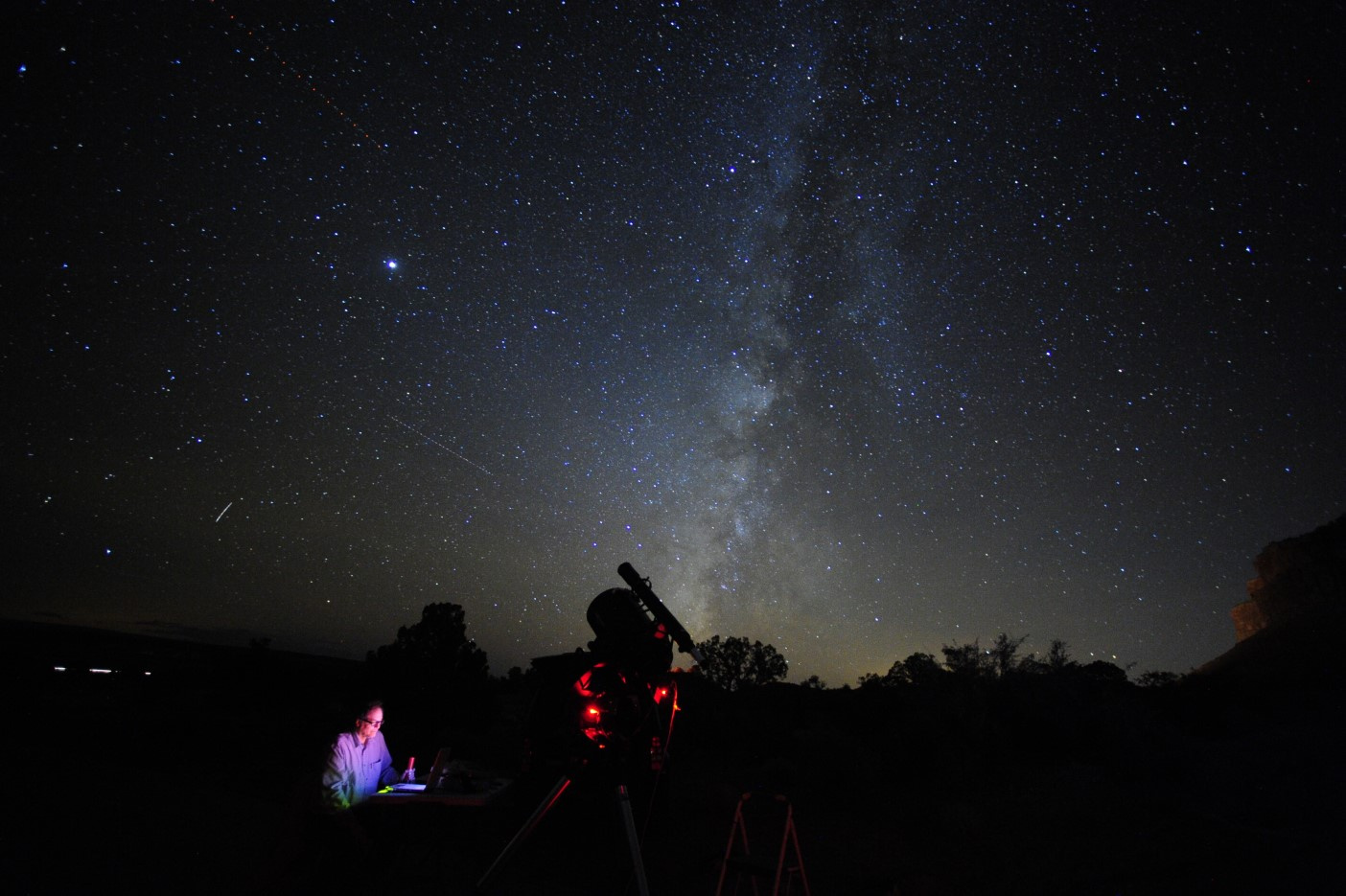 Camera: Nikon D700
Mount:
Scope: Nikkor 14mm F/2.8
Colors: Color Image
Exposure Time: 30 seconds
Post-Production: Photoshop
This image was taken during one of my imaging trips to Kanab, Utah. Jerry and Cindy Foote invited several friends to their home for a weekend of imaging, fine dining, and great conversation. This image shows astronomy blogger and former reporter Joe Bauman enjoying a gorgeous night while sitting at his computer taking digital images through his telescope. Our own Milky Way Galaxy, dotted with satellites, meteors, and airplanes, provides a lovely backdrop to the scene. Just looking at this image makes me want to return to that beautiful setting as soon as possible. I really love this hobby.